How I Cure Diseases & Cut down on my Antibiotics Consumption to Minimum - My Story
As I have already told, I have recovered from Asthma with the help Ginseng, A product that also boosted my immune system – so that I caught cold less frequently.
But when I did – it was very bad as it always deteriorated to Bronchitis, never skipped my lungs, high fever, non functional situation etc. I could heal only with the most powerful antibiotics and it took at least a week.
I had to find a solution to this situation as well.
I have found 2 great items –Propolis & Echinacea which are my No. 2 life Saviors
Propolis is the mixture of Beeswax & resins that bees collect. Echinacea is a plant – both are anti-inflammatory, anti-bacterial & anti-viral and are considered as the Antibiotics of Nature.
As soon as my throat started to sore – I started to take therapeutic dose of both Echinacea & Propolis.
At the beginning I had some relief in my sickness, it wasn't as strong as before, but I still needed the antibiotics to heal.
Today, as soon as my throat starts to sore I take Propolis & Echinacea and I am back on my feet – no fever & no bronchitis without any antibiotics! – with Propolis & Echinacea – most of the times I manage to prevent my illness.
This is how I minimized my consumption of antibiotics to the times it is the most needed and thus keeping it most effective.
Both Propolis & Echinacea are anti-inflammatory and considered to be natural antibiotics replacements. But each one of them has very specific qualities, purpose, composition & use. Read more about each product.
I have found the best site with an amazing deal of "Buy 2 get 3 Free" !!!! or 1+1 with real low prices and very good quality products.
To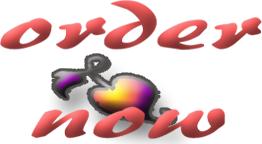 from my favourite site click on each name tab that will lead you directly to the required product :


Top of Page